Mung Bean Dal with Eggplant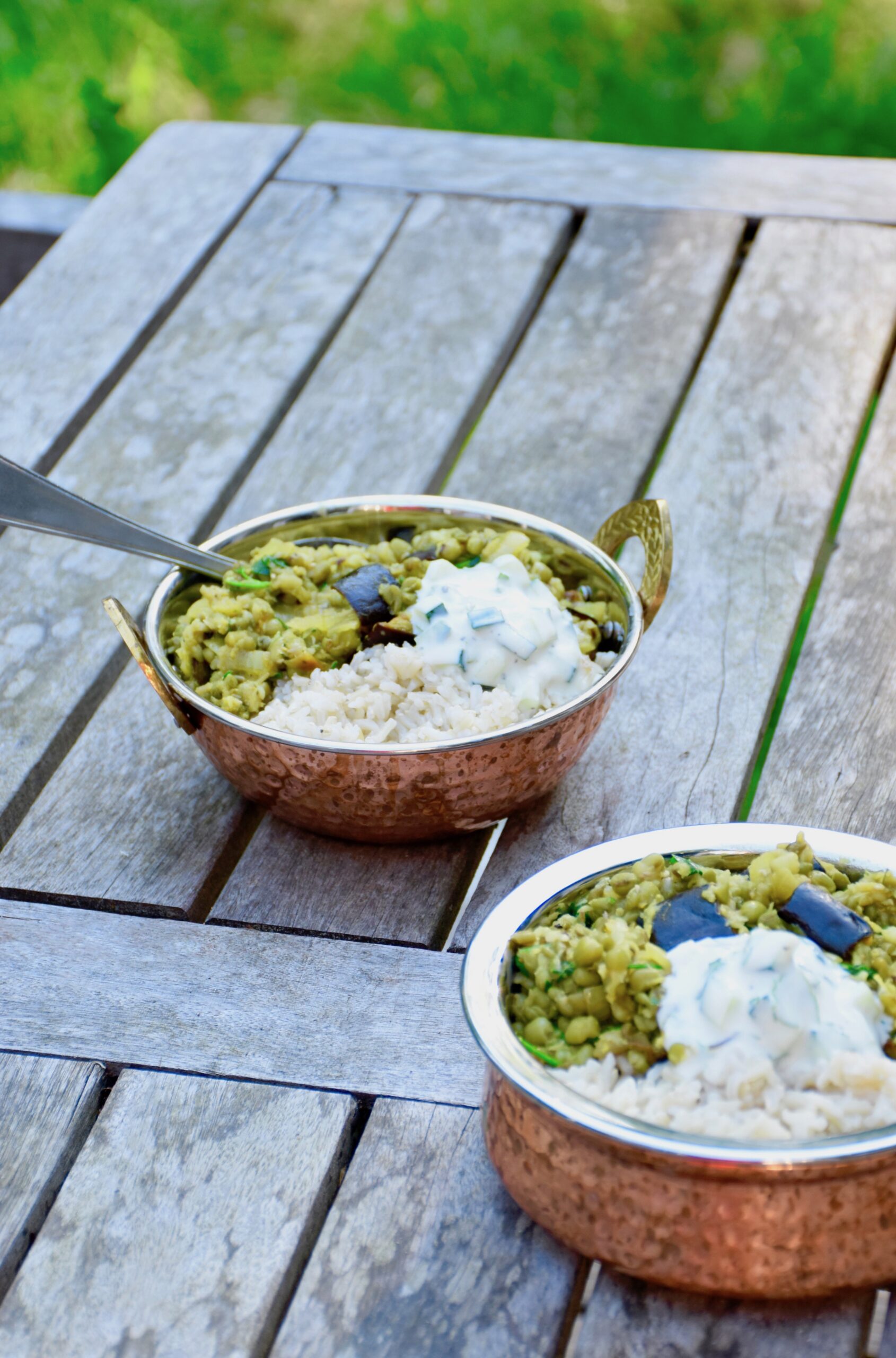 Dal, daal, dhal or dhal
– However spelled, this mung bean dal with eggplant will take your tasting palate into heaven. It is my absolute favourite dal! The roasted eggplant adds a delicious creaminess to the texture and such a rich taste.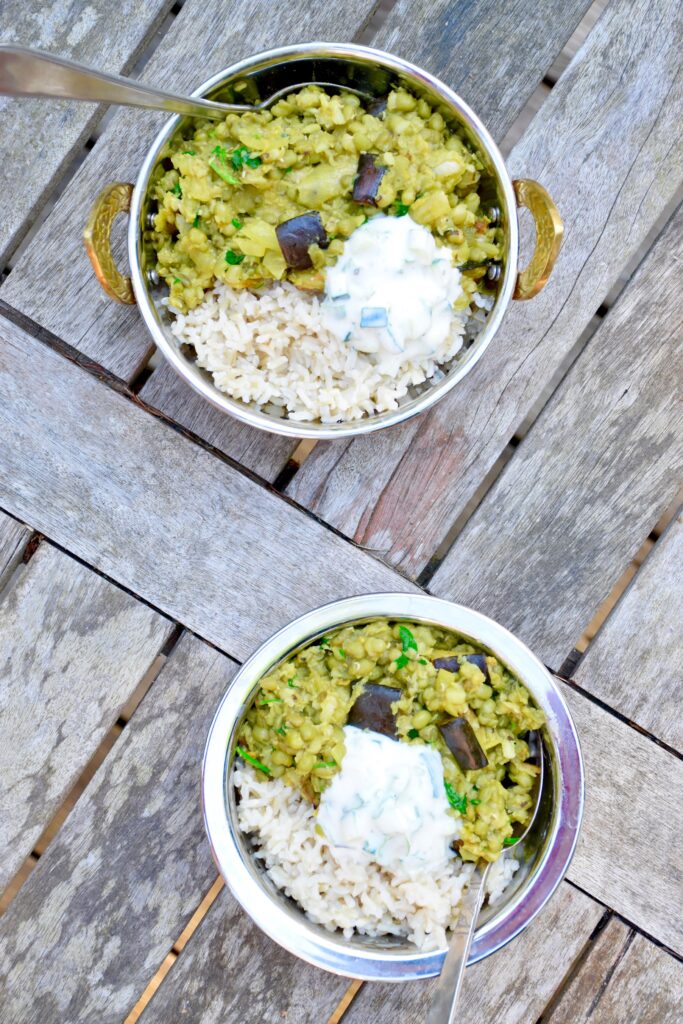 Variating your dal
I like to experiment with the beans and lentils I am using to make dal. Making this recipes was simply because we had an eggplant which had to be used, and voilà, here I had my new favourite dal.
More yummy dal recipes:
Mung Bean Dal with Eggplant
The best dal I have ever made is this Mung Bean Dal with Eggplant. It has an amazing texture and such a rich taste. Enjoy!
Ingredients
250

g

raw mung beans (or two cans of precooked)

1

eggplant

2

medium onions

3

garlic cloves

2

tsp

ground cumin

1

tsp

garam masala

1

tsp

ground coriander

50

g

fresh ginger

2

tsp

ground turmeric

1

tsp

strong paprika

1

dl

fresh parsley or cilantro

(loosely packed)

2

tsp

pepper

1

dl

water
Instructions
Soak the mung beans for 8-12 and cook according to instructions (or use two cans of presoaked and precooked ones).

Turn on the oven at 160°C and cut the eggplant into small cubes (~2 cm). Place them on a baking tray with baking paper and toss some oil (optional) and salt over them and bake for about 20 min (until turning golden brown).

Meanwhile cut the onions, garlic and grate the ginger. Add to a pot with some oil and the rest of the spices (except the fresh parsley) and fry for 5 minutes.

Add the mung beans, roasted eggplant pieces and water and let it cook until the mung beans get a bit mashed. You might need to add a bit more water.

Serve with fresh parsley or cilantro.

Enjoy with rice or some lovely naan bread.
Did you make this recipe? Mention @cuminandyin or tag #cuminandyin
---
---