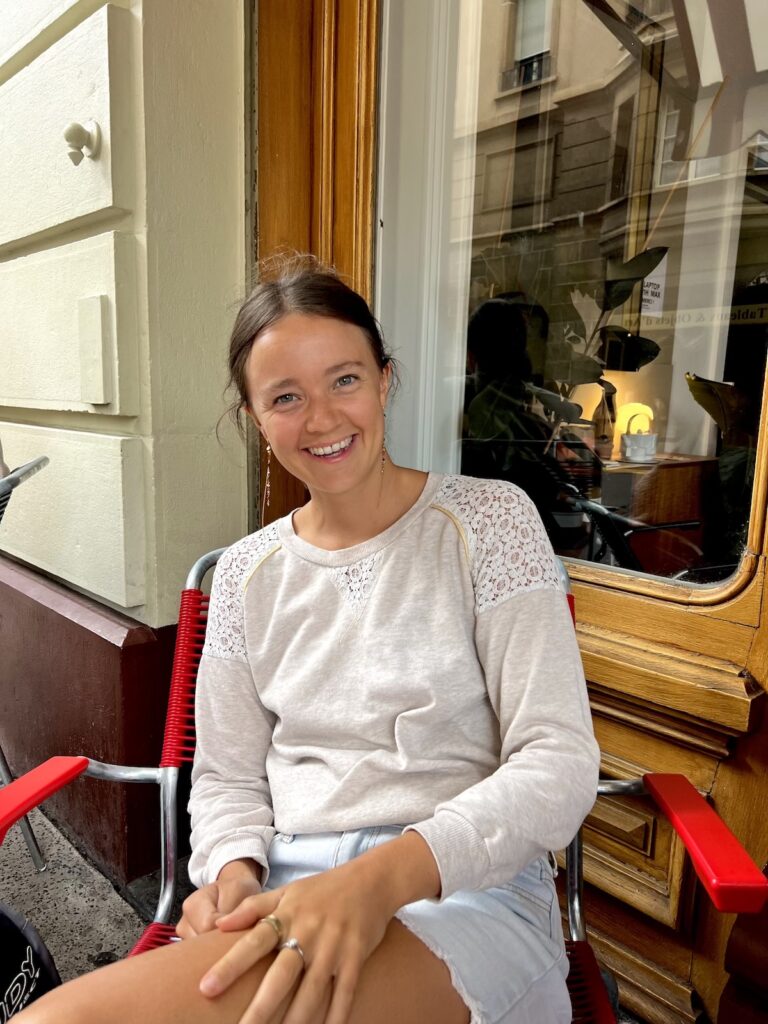 Hello there,
I am Luna
& I love food and yoga. I love experimenting in the kitchen, making a mess and taking pictures in the end. My favourite and essential thing in the kitchen is (as you probably already guessed) cumin. It is amazing in every dish and I somehow find that whenever something is tasteless, a bit of cumin will do to spice it up. That is besides in smoothies and other sweet treats.
I started eating vegetarian in 2015 and after learning about the environmental and health impacts of a vegan diet, I decided to try it. The change made me eager to learn more about the nutritional side of a vegan diet. After about a year on a vegan diet, I tried to adapt a more whole foods plant based diet. My thing for food has always been the colourfulness and vibrancy. I love how energised I feel from eating many fruits and vegetables. And I love that animals and the environment are not harmed by my consumption. Not to mention all the amazing nice cream you can have for breakfast, dinner and dessert – YUM!
Experimenting is such great fun and I love what a home cooked meal can give to others as well. This is why I wanted to have a blog full of colourful, nurturing foods.
A LAWYER
WITH PASSION FOR
Women's health
What you probably did not guess is that I am a lawyer with two master's degrees, one in corporate law and one in in maritime law and that I work for the worlds largest shipping company as a Legal Counsel. I have experienced lots of conflicts with this way of life and my more holistic path and seen many women in the same position as me; struggling to fit into a 9-5 job, five days a week, because it simply goes against the very nature of our natural menstrual cycle. Luckily, I have had yoga and my holistic path to help me balance these two worlds. It has not come without sacrifices and bumps on the way, but what I have learned has been so profound that I have now designed a unique online course for women in the same boat, who want to take charge of their life. Women who want to live with integrity whilst managing a demanding position by simply learning how to use their natural cycle as the power to navigate these waters. The program is called Bleed the way, because I truly believe that women's leadership skills are to be found within their cycle; within themselves by having trust in the process.
spiritual
Yoga and mindfullness have always been in my life and when I later on discovered yin yoga I fell madly in love. It just caught me because it was so calming on my nervous system. I could completely let go and be immersed. It gave me this feeling og being in an undefined, and yet blissful state.
My deep fascination and love for yin yoga kept being with me, but I was longing for something more. I felt like there was a part of me that was not completely fulfilled by the practice I had. This is when I discovered Shakti Yoga, which a deep feminine approach and energy. It is an embodied practice, where the female cyclical nature sets the foundation for your practice and where you integrate all stages in a woman's life. It is a deeply nourishing practice for all aspects of being a woman, both physically, mentally and spiritually.
When I did my yin training, I knew that I would want to do a classical yoga style one day. Once I embarked on my Shakti Yoga journey, I knew it had to be the arts of Tantric Hatha Yoga that I should study further as this line is one of the foundations in Shakti Yoga. My Tantric Hatha Yoga training has provided me with in depth knowledge and experience of the more yang asana practice and a deeper meditative practice.
Yin Yoga Teacher ⏐ YTT 300 hours ⏐ India ⏐ 2019

Shakti Yoga Teacher ⏐ 90 hours ⏐ Denmark ⏐ 2022

Tantric Hatha Yoga Teacher ⏐ YTT 250 ⏐ Italy ⏐ 2022
NADA (ear acupuncutre)⏐ 25 hours ⏐ Switzerland ⏐ 2023 (in progress)
Besides my yoga certifications, I have participated in multiple courses, workshops and lectures on topics of yin yoga, gong baths, cacao ceremonies and mindfulness as well as depression and stress management.
I have shared my practices in Australia and Denmark and cannot wait to teach elsewhere around the world.
for you haven taking your valuable time to learn a little about this space and me. I hope to bring you joy and love.
☾