Amazing rhubarb citrus compote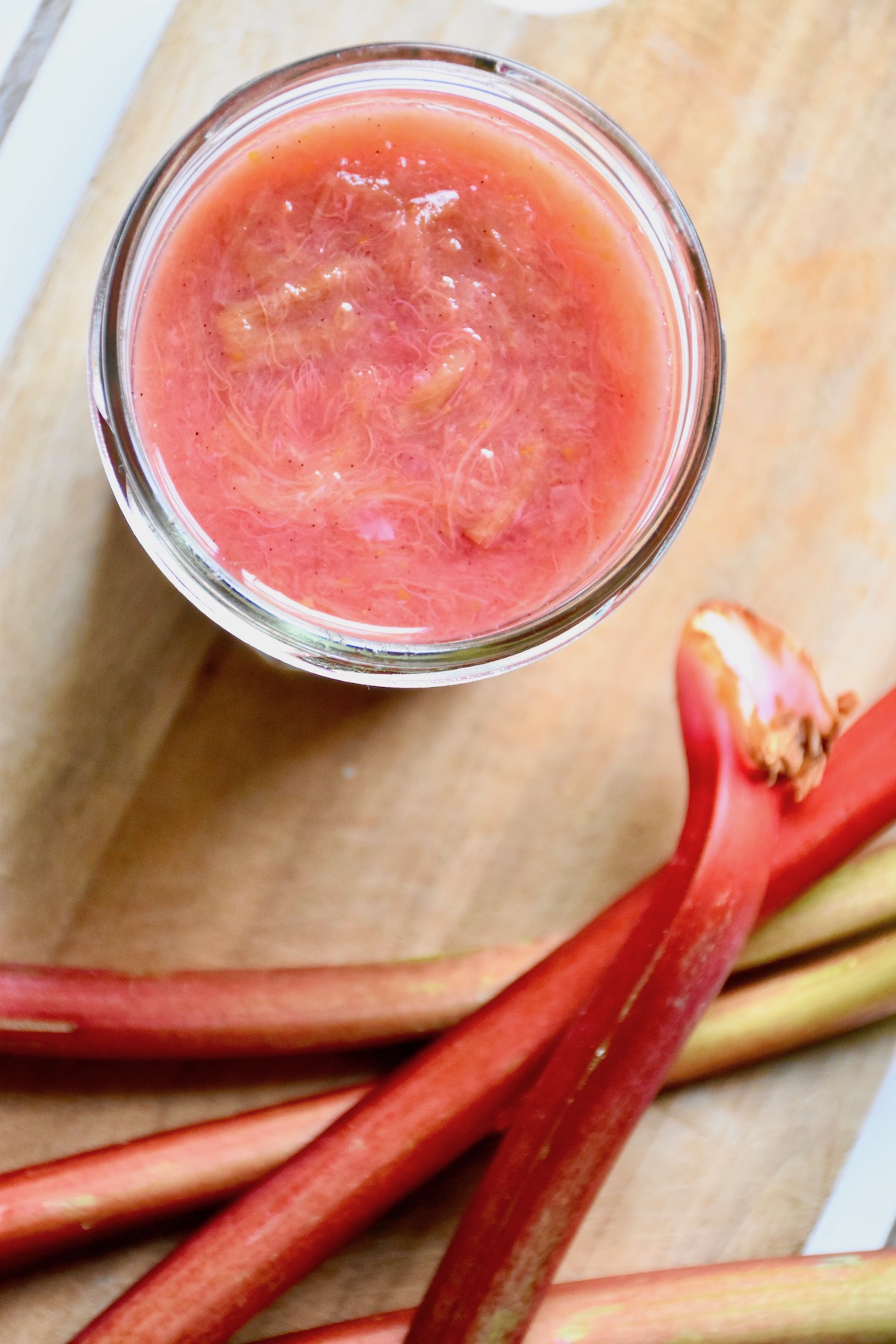 This amazing rhubarb citrus compote is super easy and fast to make. Try it for brekky, dinner or dessert. Rhubarbs are amazing because of their sour taste and having vegetables for dessert or breakfast is a great excuse to eat plenty! (Yes, rhubarb is a vegetable even though often thought of and treated as a fruit in the kitchen)
Rhubarb citrus compote for dessert
Dessert wise I love rhubarb compote as it is or with some ice cream og whipped cream. You can also skip the part of cooking in the pot and spread the rhubarbs out in a baking/tart dish and sprinkle some crumble over it – yum!
You can also try these:
… and breakfast
A spoon full of this amazing rhubarb citrus compote on top of your porridge or yoghurt in the morning is great to give the usual breakfast some new life. You could also use it as jam on a piece of toast.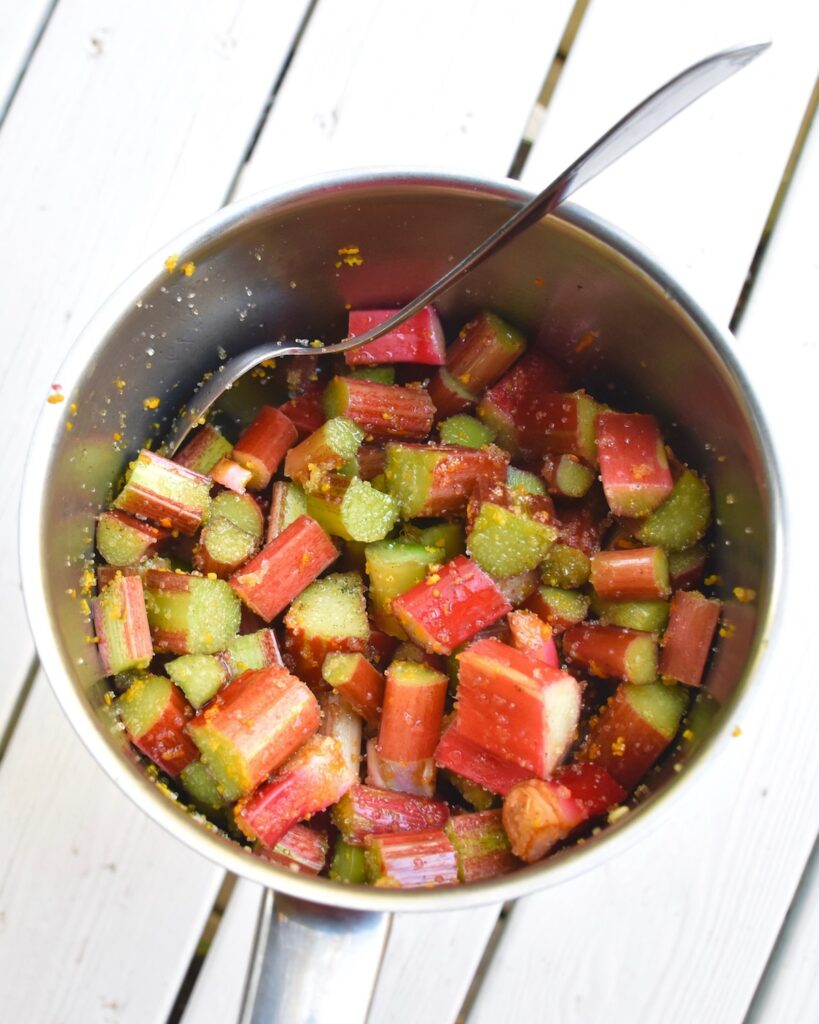 Rhubarb Citrus Compote
Easy and yummy rhubarb citrus compote for many uses.
Ingredients
450

g

rhubarbs

(frozen or fresh)

½

lemon (the juice)

½

organic orange (the zest)

1

tbsp

water

(optional)

½-1

tsp

vanilla

4

tbsp

sugar

*
Instructions
Rinse the rhubarbs and cut them into 2 cm cube size. Toss them into a small pot.

Squeeze the lemon and add the juice to the rhubarbs.

Zest the orange and add it to the rhubarbs.

Add the rest of the ingredients to the rhubarbs and give it a stir. Let it simmer until cooked (about 15 min). Make sure to stir a bit in the beginning to avoid it from sticking to the bottom of the pot. You can avoid stirring too much in the mixture during cooking if you prefer the compote to have rhubarb pieces in it.

Enjoy warm and cold. You can also freeze it for later use.
Notes
*The amount of sugar can depend on the rhubarbs and how fresh they are. I recommend adding 2 tbsp and waiting with the rest until it is cooked to see whether it needs more. I generally prefer my compote sour and not too sweet. You can always add more sugar if this recipe is too sour for you. Once the compote has cooked just add more while tasting to find your ideal amount of sugar.
I haven't tried with maple syrup or coconut sugar yet, but I'm sure you can substitute with both.
Did you make this recipe? Mention @cuminandyin or tag #cuminandyin
---
---